There will come a time during your pregnancy when your coat will no longer button. Be prepared for this chilly moment with a chic cold weather covering. This selection highlights this season's top trends in outerwear, so feel confident that you will be both cozy and on-trend!
Ethnic prints
are best paired with simple underpinnings such as leggings and fitted tunics.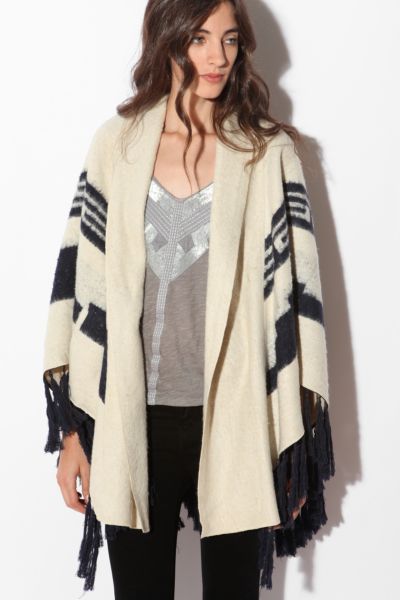 Ecote Wool Poncho $168
This draped
shearling
beauty will serve as a sweet frame for your burgeoning bump.
Victoria Secret Shearling Jacket $129
Coats with
military details
are a classic choice and this swing coat is a perfect interpretation for expectant moms.
Burberry swing coat $1,395
Leopard print
is a surprisingly neutral choice for outerwear; this luxe version will become a perennial favorite in your wardrobe.
Sonia Sonia Rykiel $545
Stay warm!